Bike to School Day is Wednesday, May 4th
Schools are encouraged to host a welcoming event for students biking, walking, and rolling to school on Bike to School Day. We'll provide giveaway items and you provide the high-fives!
Participating Schools
Atascadero Unified
Atascadero Choices in Education (ACE) Academy
Atascadero High
Atascadero Middle
Carrisa Plains Elementary
Creston Elementary
Fine Arts Academy
Monterey Road Elementary
Paloma Creek High School
Santa Margarita Elementary
Santa Rosa Academy
San Benito Elementary
San Gabriel Elementary
S.T.E.P.S. (Staff)
Cayucos
Cayucos Elementary School
Lucia Mar Unified
Central Coast New Tech High School
Dana Elementary
Grover Beach Elementary
Grover Heights Elementary
Judkins Middle
Lopez High (Bike at School Day)
Nipomo Elementary
Nipomo High
Oceano Elementary
Shell Beach Elementary
Paso Robles Joint Unified
Bauer Speck
Flamson Middle School
Georgia Brown
Kermit King
Lewis Middle School
Liberty Continuation High School
Paso Robles High School
Pat Butler
Virginia Peterson
Winifred Pifer
San Luis Coastal Unified
Bishop's Peak Elementary
C.L. Smith Elementary
Del Mar Elementary (May 6th)
Hawthorne Elementary
Laguna Middle
Los Osos Middle
Monarch Grove Elementary
Morro Bay High School
Pacheco Elementary
Sinsheimer Elementary
Teach Elementary (Bike at School Day, May 6th)
San Miguel Joint Unified
Lillian Larsen Elementary
Shandon Joint Unified
Parkfield Elementary
Shandon Elementary
Templeton Unified
Templeton Elementary
Templeton Middle School
Charter and Private Schools
Bellevue Santa Fe Charter School
Family Partnership Charter School, Morro Bay
Santa Lucia School
---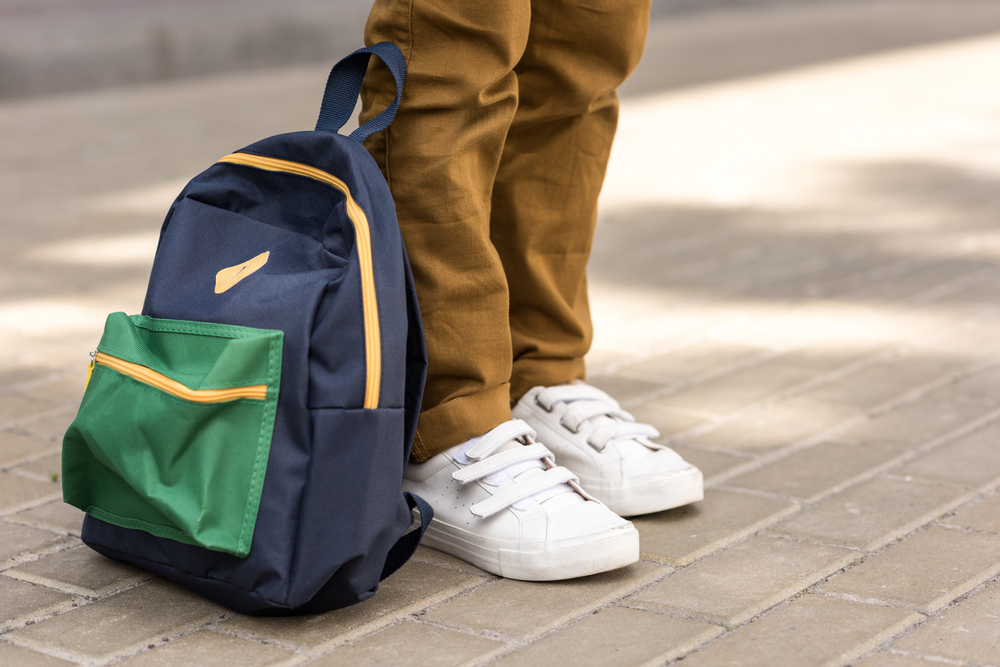 About Safe Routes to School
Safe Routes to School is an initiative that works to make it safe, convenient, and fun for children to walk and bicycle to and from schools. The goal is to get more children walking and bicycling to school, improve kids' safety, and increase health and physical activity. In 1969, nearly 50 percent of all children in the United States (and nearly 90 percent of those within a mile of school) walked or bicycled to school. Today, that number has plummeted to fewer than 15 percent. During the morning commute, driving to school represents 10-14 percent of traffic on the road. Studies show that Safe Routes to School programs are effective at increasing rates of bicycling and walking to school and decreasing injuries, while helping reduce traffic congestion and pollution around school zones.
Encourage active transportation choices at your school with support from Rideshare.
The mission of Rideshare's Safe Routes to School (SRTS) program is to educate and empower school communities, K–12 students, and parents through tools and incentives that encourage active transportation choices and create change in family/student commuter habits. Any San Luis Obispo County school faculty member, administrator, or parent wishing to build or grow a Safe Routes to School program is urged to contact Rideshare staff for free support in the form of community resources, incentives, and on-bike education for students. Additionally, Rideshare will market your school as a Safe Routes to School community member in public relations activities, advertisements, newsletters, and on our website.
Examples of school-site SRTS initiatives include:
On-bike Education Classes for students
Train-the-trainer program to help existing school PE programs implement learn-by-doing bike and pedestrian safety curriculum – contact Bike SLO County
Organization and promotion of Walk/Bike to School Days
Incentives for one-time or ongoing encouragement events at schools – get support
Implementation of a School Pool program (carpool matching via iRideshare.org software)
Formation of a Bike Brigade and/or Walking School Bus
Design and sponsorship for permanent, playground cycle tracks – click here to apply
New program ideas are always welcome!
Schools seeking to lead by example and enable teachers and staff to reduce their vehicle impacts around sites should consider joining the region's Back 'N' Forth Club for employers/commuters.
Contact us to set up your program today!
Email us at info@rideshare.org or click here to get started.
---
Student Bus Passes
Additional Resources
To join our Safe Routes to School Newsletter, CLICK HERE.