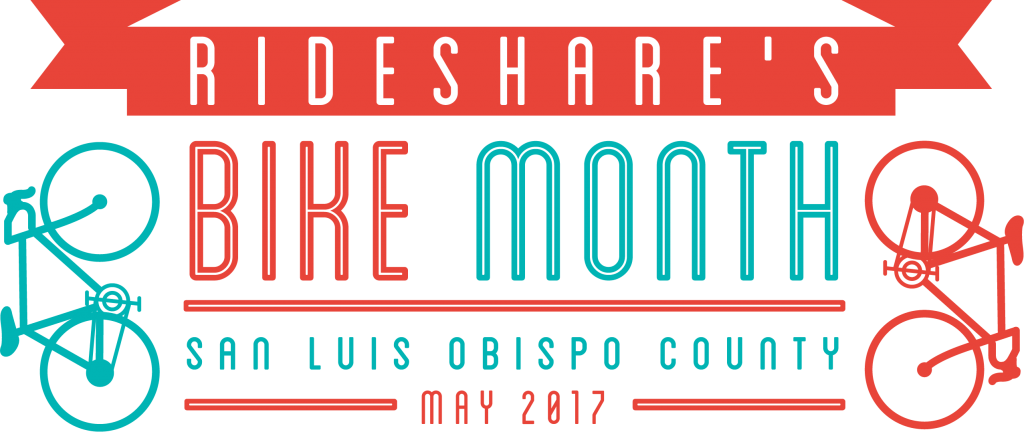 May is Bike Month and Friday, May 19th is Bike to Work Day. Bike Month is the largest community organized event in San Luis Obispo County. The goal of Bike Month is to get as many people as possible riding bikes and reduce the number of single-occupant vehicles on our roadways. So grab your friends, family, co-workers, and neighbors, get on your bike and get involved this May!

HOW TO GET INVOLVED:
>> Check out the April/May issue of SLO Life Magazine for a special 4 page insert on Bike to Work Day!


HOW TO WIN PRIZES:
COMMUTER BIKE Stop at any Bike to Work Day Station, collect a raffle ticket and bring it to the Official Bike to Work Day After Party for your chance to win!
KID'S BIKE Students, log your trips by bike during May at iRideshare.org/s/biketoschool. The student logging the most trips by bike during May wins! Contest ends June 1, 2017.
MYSTERY PRIZE Share your commute and be entered to win! Post photos to Instagram, Facebook or Twitter all Bike Month-long using #LETSGETVISIBLE. Don't forget to tag us in your pic! Limit one post per account, per day toward contest entry. One winner will be randomly selected. Contest ends June 1, 2017.

PLEDGE YOUR SUPPORT!
Make a $10 pledge of support and get a 2017 Bike to Work Day t-shirt that lets people know you support smart commuting efforts.
---
Host a Bike Month Event!
Want to host a Bike Month event this May? There's still time! Click "SUBMIT MY EVENT" below to tell us about your event. Please note that the application period to apply for Rideshare sponsorship funds has closed. Privately funded Bike Month events may still be submitted to the Bike Month calendar, but will not be eligible for sponsorship funding from Rideshare.
Looking for ideas? Check out the League of American Bicyclists Bike Month Guide.
---
Go to: