❤️❤️It's the season of love, and we LOVE when you choose an alternative mode to driving alone! ❤️❤️
Between January 10th and February 14th log at least 10 alternative trips to be entered to win our Love Your Commute Sweepstakes at iRideshare.org. One lucky participant will win a date night gift basket for two, valued at $250! Your significant other, carpool buddy, best friend, furry friend, or yourself (because it's 2022 and we need all the #selflove we can get!) will thank you!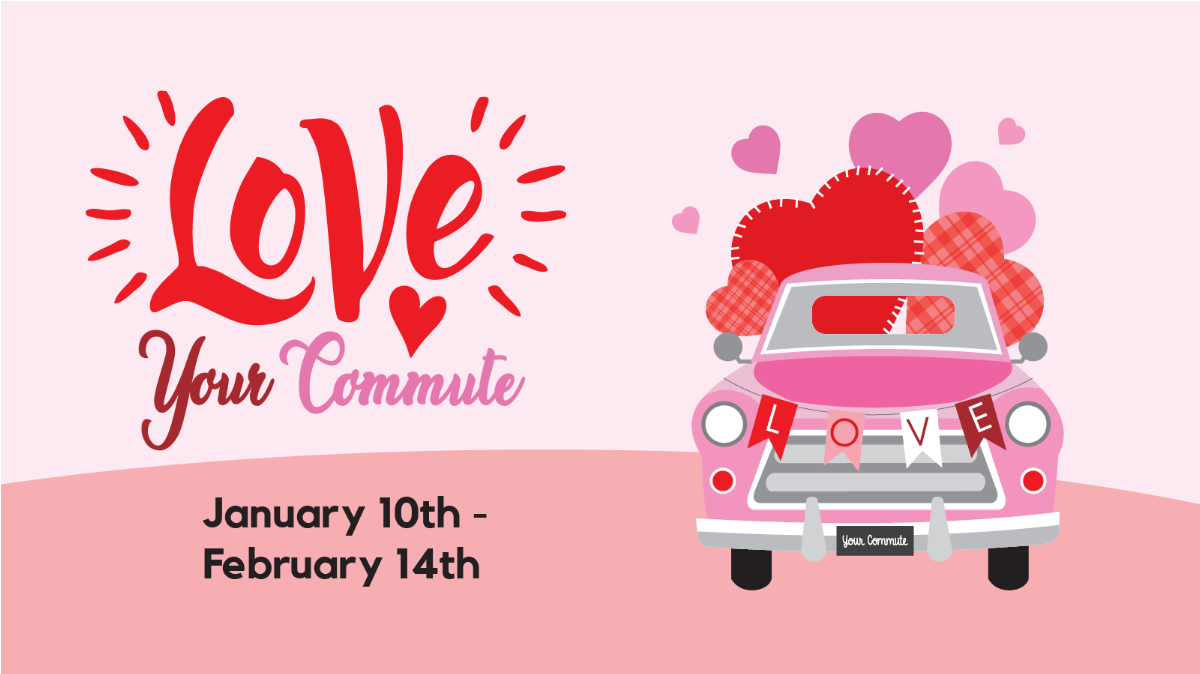 To enter:
Log into your iRideshare account, look under the "My Opportunities" column on the lefthand side, click to enter the sweepstakes, and cross your fingers that you are the lucky winner!
Need help finding your perfect commute match? We can help! Email info@rideshare.org to get started.