Getting there together.
October 1-5, 2018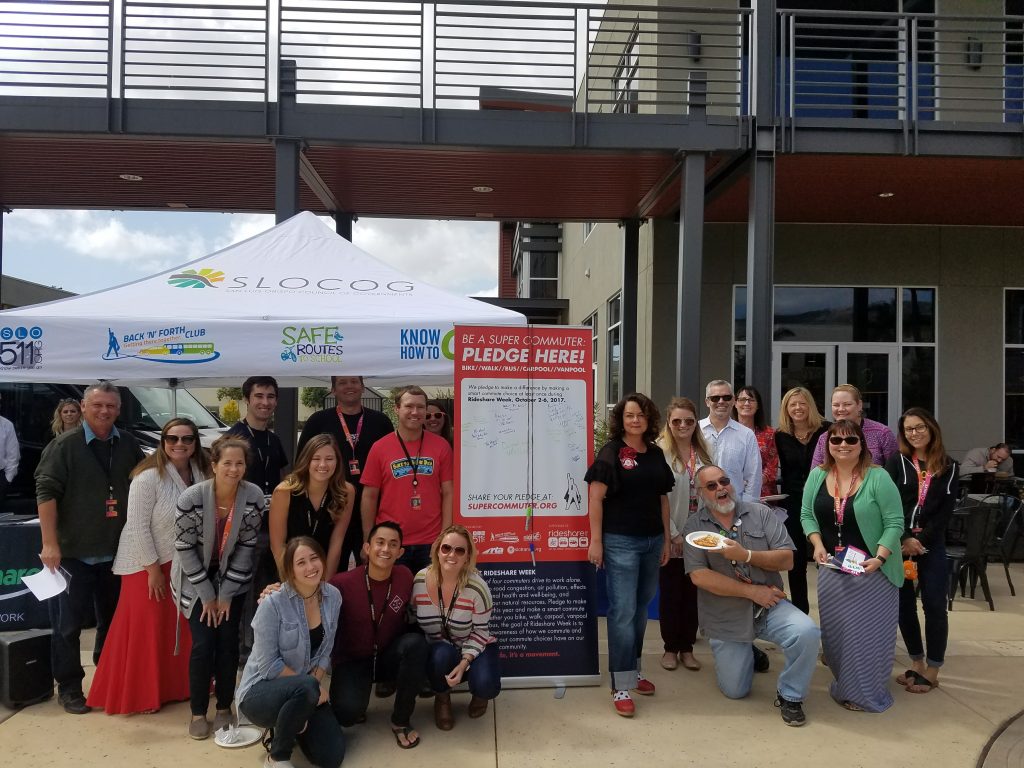 Did you know..? More than 75% of commuters choose to drive alone to their destinations. This leads to road congestion, air pollution, effects on our personal health and well-being, and depletion of our natural resources. Rideshare Week invites you to explore other ways of getting where you are going, by pledging to try something new. You'll save money, improve your health, reduce your stress, preserve our air quality and make efficient use of our transportation system. AND, you could win big!
WIN UP TO $700 WHEN YOU PLEDGE AND TAKE ACTION
Check out the list of Rideshare Week Pledge Actions you can take.
Pledge your actions! For each action you complete via iRideshare or on social media, you'll be entered to win $100 Visa gift card. (Please note that you are only entered to win after you've completed taking action.)
Spread the word that commute choices matter. By completing each pledge action, you're leading by example and generating awareness about commute choices, while expanding the network of smart commuters and creating more opportunities for others to make a sustainable commute choice, too.
Don't miss the PARK(ing) kick-off event, Friday, Sept. 28th!

Other ways to get involved:
TAKE TRANSIT FOR FREE
Our transit partners are providing free rides the week of October 1st in celebration of Rideshare Week!
ENJOY RIDESHARE WEEK PARTNER PROMOTIONS
Enterprise Rideshare – $100 off first month of vanpool lease and free vehicle upgrade.
BoltAbout – win a free month electric bike lease when you enter at BoltAbout.com. Click here to enter.
Waze Carpool – exclusive giveaways from the Waze team at PARK(ing) event and employer events.
RideAmigos – sponsor of $100 giveaway for linking your iRideshare.org account to the Commute Tracker app.
Big Sky Café – free appetizers and lottery 50% off dinner coupons at PARK(ing) event.
Beda's Biergarten – take home a free logo pint glass when you use alternative transportation to Beda's and purchase a beer.
JOIN CHALLENGES
Competitions are underway at iRideshare.org, our trip log and commuter matching platform, to see who can reduce the most single-occupant vehicle miles traveled (VMTs). Compete by employer or department size, team (opt-in, up to 10 per-team), and/or as an individual.
---
Thank you to our sponsors!

---
Additional thanks goes out to our partners, too!