The Rideshare Era is Here
October 2-6, 2023
The Pledge is closed, but you can still earn rewards for using alternative modes of transportation!  Head to irideshare.org to continue your Rideshare Era.
Pledge to carpool, vanpool, take transit, walk or bike and enter to win prizes! Must pledge before noon (12:00 p.m. PST) on October 6, 2023 to qualify. Winners will be notified by October 13th and announced our in our November newsletter.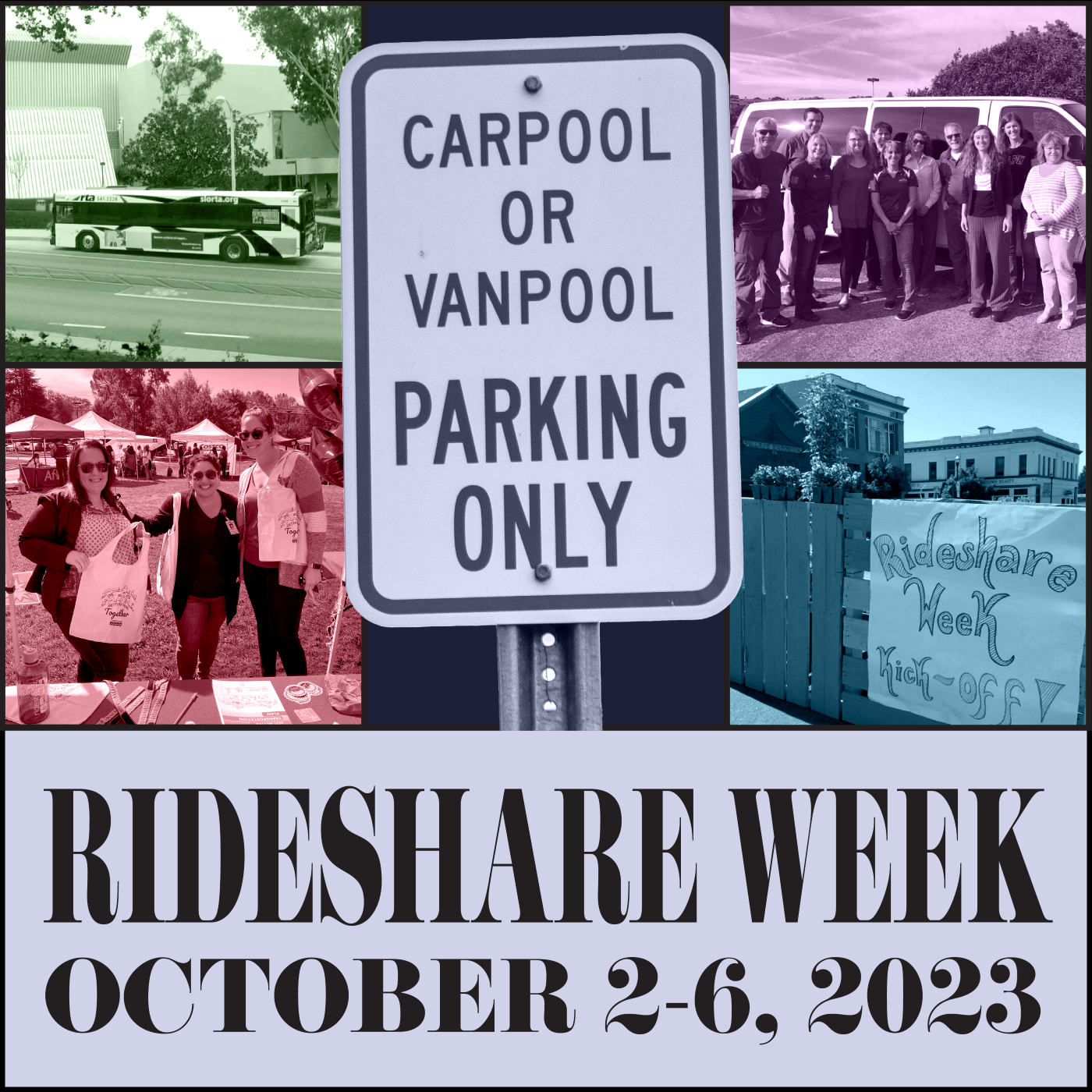 Did you know…?
More than 75% of commuters choose to drive alone to their destinations. This leads to road congestion, air pollution, effects on our personal health and well-being, and depletion of our natural resources. Rideshare Week invites you to explore other ways of getting where you are going. You'll save money, improve your health, reduce your stress, preserve our air quality and make efficient use of our transportation system. AND, you could win big!
What could you win?

Sponsored by: