Get up to $300 from Rideshare to build or improve your parklet!
Pavement to Parks is about transforming underused public space into community centered parklet space. A division of the San Luis Obispo Council of Governments (SLOCOG), Rideshare is providing local businesses and organizations with sponsorships up to $300 to build or improve their parklet. To be eligible for funds, parklets must utilize space previously dedicated to vehicle parking and comply with all local regulations. Partners must also agree to engage in cooperative marketing efforts with Rideshare. This is the perfect opportunity to winterize your existing parklet or bring a new parklet to fruition!
Email info@rideshare.org to get started and learn more.
Support Local in 2021!
Rideshare invites all San Luis Obispo County residents to support local businesses by stopping by participating 2021 Pavement to Parks locations below.
#ParkSLOCounty
Pavement to Parks, 2020 Winners
From September through October 2020, Rideshare invited local businesses to compete for the best parklet across five different categories. The winners are…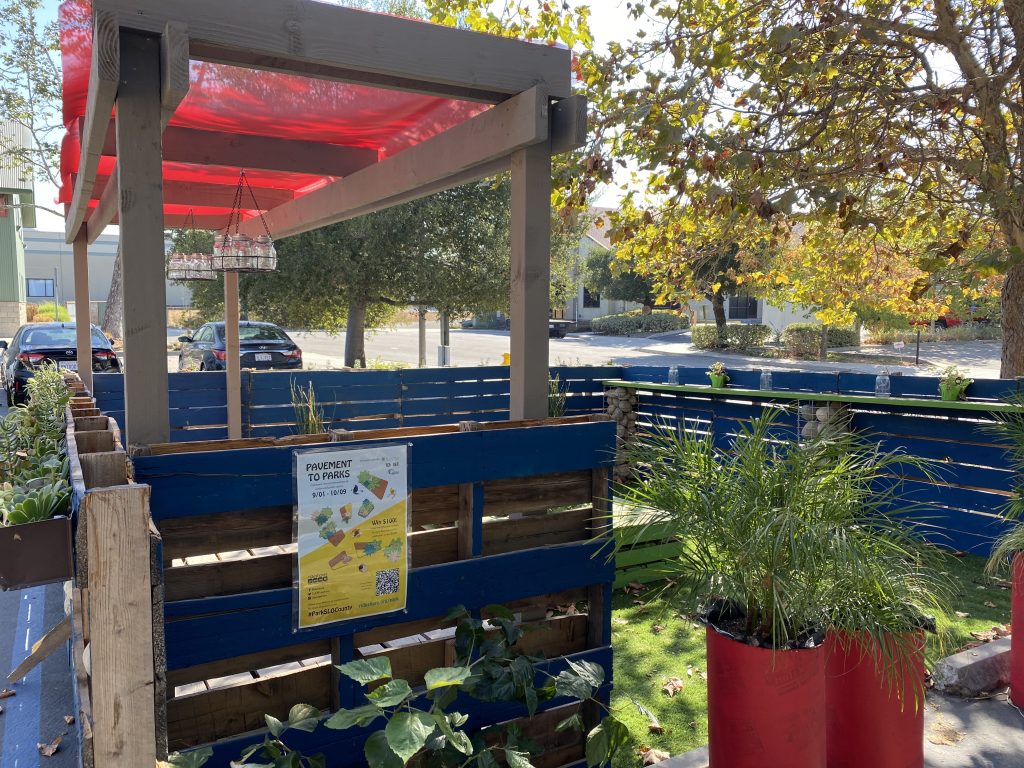 Best Overall
Taylor and Syfan Consulting Engineers 
Best Place to Work
Grover Station Grill
Best Place to Chill
Taste San Luis Obispo
Best Service
Wild Fields Brewery
Best Themed
Woodstocks
Thank you to all of our 2020 participating business! 
Rideshare also supports the following regional employers with parklet locations (you should, too!):
Sponsors
Pavement to Parks would not be possible without support from the following:

Check out this one-page design guide from Ten Over Studio to help you plan your parklet!