---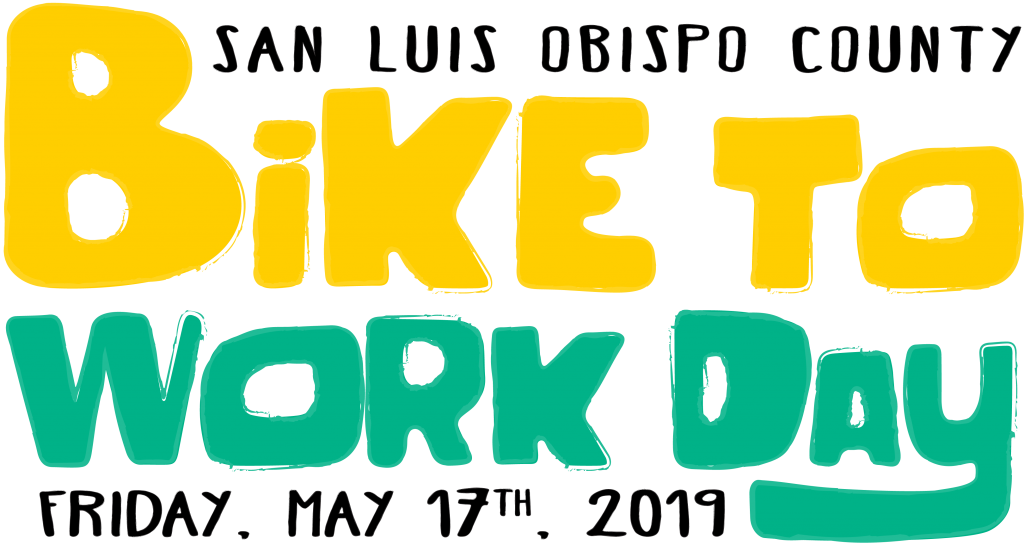 Friday, May 17th is National Bike to Work Day! Planning for the biggest day of celebration on two wheels in San Luis Obispo County is currently underway, with new events and giveaways that are sure to get you pedaling. Rideshare is seeking sponsors and advocates interested in supporting Bike to Work Day and people on bikes through efforts that raise awareness of active transportation and strengthen our communities.
How You Can Help
Host a station: This year, Bike to Work Day is adding evening stations to the schedule! Morning stations will return as well, offering free breakfast and giveaways to commuters on bikes. Hosting a station is a great way for businesses and organizations to show support for the community. Plus, WE support YOU through sponsorship funds to help cover the costs of hosting a station. Interested? Email us!
Sponsor a Bike to Work Day bag item: We're seeking sponsors for bike-themed giveaway items to be included in our bag-o-swag that every commuter receives when they stop at a station on Bike to Work Day. Think: your logo on lights, water bottles, leg bands, bike tools, and more! Don't miss this promotional opportunity! Email us to learn more.
Lead a group ride: Group rides are organized from various starting locations throughout the county, and riders arrive at a morning breakfast station as a group. This is particularly helpful for new riders to connect with more experienced riders and feel comfortable on their commute. It is also a great way to meet new friends and neighbors. Let us know if you can help!
More details about Bike to Work Day are coming soon!
Did you know that the entire month of May is also Bike Month?
In addition to Bike to Work Day, there are lots more ways to celebrate Bike Month in SLO County this year:
---
ICYMI: Bike Month Has a New Home!
Last year, we introduced you to sloshift.org, the new home for Bike Month in San Luis Obispo County! It's a place where people who ride bikes can find a year-round bicycle inspired events — and submit their own! SLO Shift is run entirely by the community, for the community, with the purpose of elevating and expanding bicycle culture in our region. Every month is Bike Month at sloshift.org!
This May, Rideshare will continue to focus on its core mission to reduce the number of single occupant vehicles on our roadways during peak commute hours through Bike to Work and Bike to School Day activities. We will also continue to financially support Bike Month events that promote bike culture in our region outside of peak commute hours, through sponsorship funding applications available at sloshift.org.
#letsgetvisible