Discount List
Visit San Luis Obispo Car free and receive these special benefits from participating businesses! Please present your e-mail confirmation in order to utilize the offers below.
Travel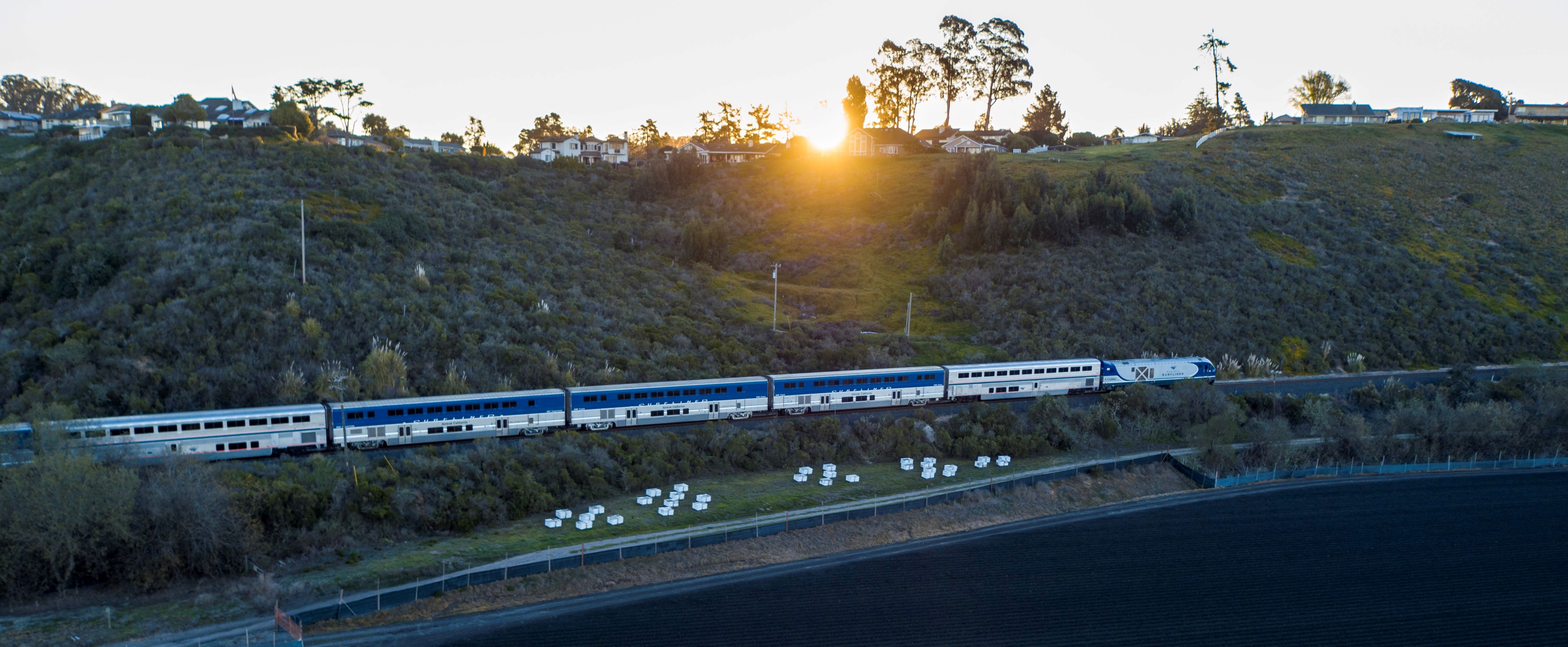 There are many ways to get to and around San Luis Obispo without a car – some of which provide discounts for travelers! Visit Rideshare.org/trip/to help you plan your trip by transit, bike, or by foot.
Amtrak – 20% off train fare
BoltAbout – 10% discount on all rentals and $200 off the purchase of an Ebike
Wally's Bicycle Works – Free bike rental delivery and 20 mile range road side service
Stay

From outdoor adventures on a mountain or at the beach, to wine tasting and tours of Hearst Castle, there's never a dull moment in San Luis Obispo County!
A French Touch Parisian Skincare Salon – $20 off an organic facial
Banyan Tree Massage Therapy – $5 off any massage
Cambria Bicycle Outfitters – 15% Discount!
Beach Butlerz – 10% discount off any Beach Butlerz furniture rental
Big Sur Tours – 10% discount off a tour
Central Coast Food Tours – $5 discount off a Paso Robles Food Tour Ticket
Central Coast Outdoors – 10% discount off of a Morro Bay a kayak tour
Exploration Discovery Center – Free child admission with every paid adult
Hearst Castle – 25% discount off movie tickets at the Hearst Castle Theater located at the Visitor Center
Breakaway Tours – 10% discount off Wine Tours (Sunday-Thursday, not applicable for holidays subject to availability)
Chamisal Vineyards – 10% discount on a wine purchase and 2 for 1 tastings
Hop On Beer Tours – $5 off a $30 ticket
History Center of SLO County – 10% discount off an ipod rental
Nan's Pre-Owned Books – 10% off purchase
Eat

No matter what type of food you're craving, San Luis Obispo's numerous dining options are sure to satisfy your desires. Eating locally has never been easier than in the cornucopia of the Central Coast. With many restaurants serving local wines and fresh produce, you'll have a chance to get a taste of what San Luis Obispo has to offer. Many restaurants are walking distance of the hotels or accessible through SLO Transit! Visit Rideshare.org/trip/ to find out how!
Alex Madonna's Gold Rush Steak House, at Madonna Inn – Free slice of cake with the purchase of regular priced entrée
Big Sky Café – 20% off regular priced items
Custom House Avila Beach Restaurant – 10% off regular priced items
Dream Dinners – New customers get a one time discount of 15% off an order of 36 servings or more
Louisa's Place – 10% off discount
Madeline's Restaurant – Free appetizer with the purchase of two entrees
NOVO Restaurant & Lounge – $5 off an order of $25 or more
Splash Café – 10% off a menu item
Village Host – $3 off a large pizza or $2 off a medium pizza
**This page is under construction and discounts may be subject to change (June 2023).